Traveling is giving meaning to your life, traveling is giving life to your senses.
Lighthouse Viaggi always has a solution to your needs. Make yourself comfortable and find out what we can do for you.
Trust the experience of Lighthouse Viaggi
Travels, congresses, meetings, events.
You will have a very high level consultancy service and the certainty of tailor-made solutions.
Completeness, reliability and efficiency.
A huge range of itineraries and services
Guaranteed assistance at every stage of the journey
Privileged purchasing solutions
More than 20 years of experience
The opinions of our best travelers taken from our Facebook page:
"Undisputed number one for seriousness, reliability and courtesy. Traveled several times with them and always with the utmost satisfaction! "
"The best travel agency in Pescara. The girls are very nice and real professionals in the sector. Super recommended !!! "
"5 star agency. We went on our honeymoon to Aruba, everything super organized down to the smallest detail. Heartfelt thanks for a trip that I will never forget. "
Take advantage of the Covid Free tourist corridors! Come and visit us at the agency and choose your destination. Here are some of the most requested:
A paradise of extraordinary beauty that emerges from the blue of the Indian Ocean: between relax and sport, between nature and culture.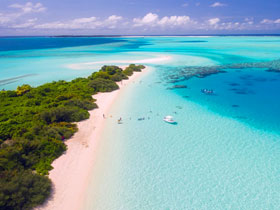 Crystal clear sea and lush vegetation, including corals, multicolored fish and centuries-old turtles.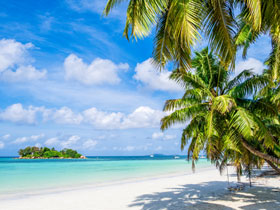 The archipelago of wonders straddling the equator, the perfect holiday for everyone: families and singles.
Do you have a particular travel need? We know how to help you.
Do you have requests, questions, doubts, special needs?
We answer you.