"You will find what you've never seen, there where you've never been."
"Organizing travels is not just a job for us."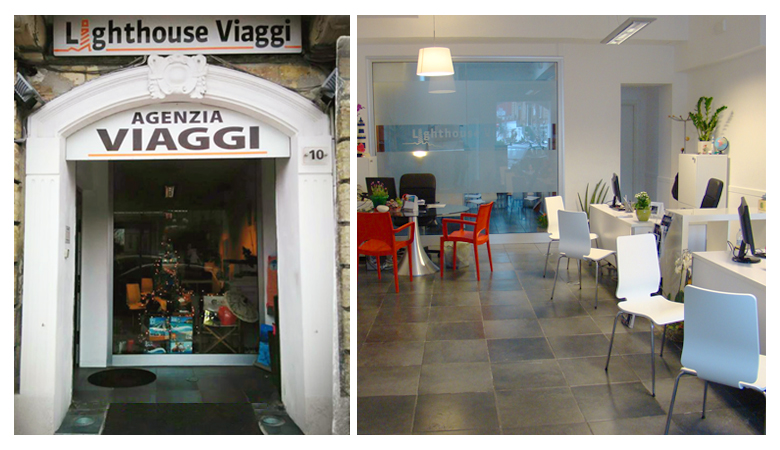 The Lighthouse Travel staff is made up of experts who have been operating for many years in the tourism and congress offer market, and who have developed a high level of expertise thanks to the continuous management of the most diverse types of customers: individuals, companies and public authorities,
obtaining important references in the Abruzzo and national panorama.
You will find completeness, reliability, efficiency and a staff of professionals in the sector.
We offer a wide range of itineraries and services, as well as a complete knowledge of the proposed destinations and in-depth consultancy for the creation of tailor-made trips, based on the customer's needs.
We boast a consolidated network of collaborationbuilt over the years with the main national and international Tour Operators that allow us to work with maximum efficiency, always guaranteeing privileged solutions for purchasing, assistance, details and information on selected places and related accommodation facilities.
The immediacy and practicality of the booking staff, skilled in the use of the most advancedsistemsmake morequick and efficientthe search and the studyregarding the choicesand the services proposed
Our ingredients? Experience and passion.
We are always searching the best conditions andthemost exclusiveadvantagesforyour travels.
Twenty years of experience in the travel and events sector
Top-notch consultancy and tailor-made services
Guaranteed assistance at every stage of your journey
Complete knowledge of destinations
Solutions at the best conditions of purchase
Skills with more advanced systems
The opinions of our best travelers taken from our Facebook page:
"Undisputed number one for seriousness, reliability and courtesy. Traveled several times with them and always with the utmost satisfaction! "
"The best travel agency in Pescara. The girls are very nice and real professionals in the sector. Super recommended !!! "
"5 star agency. We went on our honeymoon to Aruba, everything super organized down to the smallest detail. Heartfelt thanks for a trip that I will never forget. "